Bus Transfers To and From Milas Bodrum Airport



Buses from Milas–Bodrum Airport with Bus Routes and Times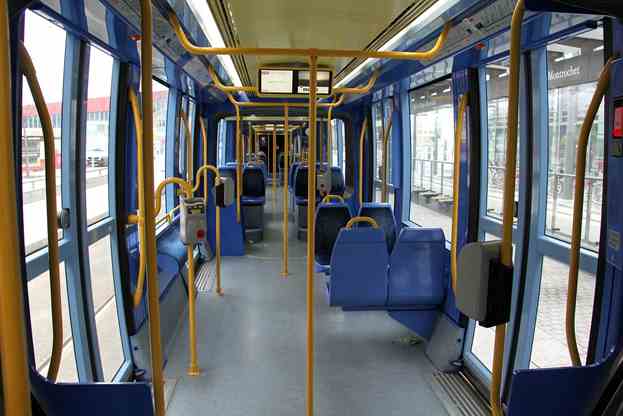 The Dolmus system is a public transit of Bodrum, Turkey. They use mini buses for transportation in the metro and other destinations in the Mugla Province.
The seating capacity of a Dolmus minibus is limited to 14, excluding the driver. However, the vehicle can accept standing passengers, which makes it overcrowded most of the time. Fortunately, trips in Bodrum and other towns do not take too long in normal traffic conditions.
Each town has a designated area where minibuses wait in cue to pick up passengers. On their way, they can only pick up or drop off passengers at bus stops where alphabet "D" signs are placed. Therefore, passengers must find a "D" sign and wait until the ride arrives.
Passengers can make a minibus stop while waiting at the "D" point. The bus driver will stop if there are still vacant seats or spaces to fit. When you are close to your destination and are bound to go down from the bus, say "inecek var,"; a way of informing the driver that you want him to drop you off at the next stop.
If you are unsure of your destination or where to get off, you must inform the driver of your dropping-off place the first thing you get on board the bus.
During peak seasons, especially summer, travel time may drastically increase due to heavy traffic with frequent pullovers at bus stops to pick up and drop off passengers.
Bus services have always been the primary public transportation in Turkey. Local and national bus services connect 81 cities, 950 municipalities, 400 towns, and 35,000 villages.
The ongoing popularity of bus services comes from their extensive area coverage with low costs fares. Almost every city and municipality in Turkey has its terminal or bus station.
The largest and the most active bus station is the Bodrum Intercity Bus Terminal, located in the Bodrum town center. It is just adjacent to the Dolmus minibus station and Bodrum Bazaar.
If you are not staying in the town center, you must ride a minibus or a taxi to get to your destination.
The minibus station by Dolmus offers transportation to almost any nearby town or village within 50 meters from the terminal.
The public transport system in Turkey, especially in Bodrum, is reasonably priced with all the comfort and convenience it offers to the commuting public.
A single-fare ticket for buses in Bodrum costs ₺6.00 per person. The two-ride tickets are for ₺10.00, three-ride tickets for ₺15.00, five-ride tickets for ₺23.00, and ten-ride tickets for ₺40.00.