Taxi Transfers To and From Milas Bodrum Airport
Find Unbeatable Value Taxi Transfers


Milas–Bodrum Airport Taxis - Fares, Distances and Where to Find Them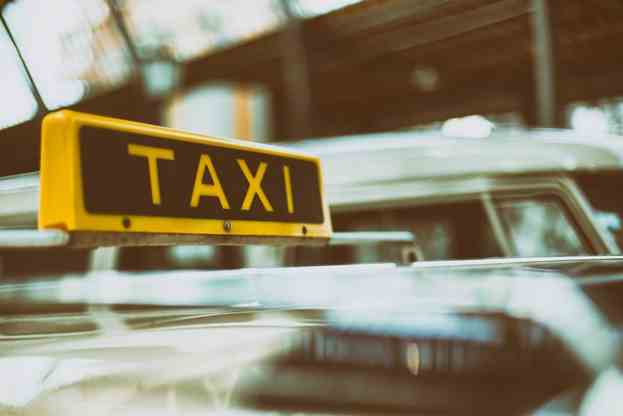 Bodrum is a beautiful city full of historical ruins, hidden bays, and small coastal resorts, so it is no wonder it is a hit with travelers.
Bodrum is situated on the southern coast of Bodrum Peninsula and is one of the districts in Muğla Province in the Aegean Region of Turkey.
The easiest way to travel around the metro is to take a comfortable, air-conditioned Bodrum taxi which is effortless to recognize as a taxi vehicle. Bodrum Taxis are yellow, with a "taksi" rooftop sign.
Moreover, a taxi driver in Turkey must take you to your destination without questioning the distance, which means that you can take a Bodrum cab for 50 meters as long as you pay the end fare accordingly.
Taxis in Turkey are not expensive compared to other countries in Europe. Nevertheless, taxis in Bodrum do not offer flag-down or flat-rate fares. Instead, taxi cabs use taximeters to calculate rates based on the time and distance traveled.
Moreover, taxi rates are standard regardless of what day of the week, but passengers will be charged toll fees along the journey to their destination.
A reminder to all passengers that it is essential to always check the taximeter if it has been reset and is functional before you start your transfer service.
Here are the following taxi rates in Bodrum.
The base fare is €0.55 or ₺5.50.
The first 1-kilometer taxi fare is €1.50 or ₺10.50.
The first 5-kilometer taxi fare is €2.75 or ₺28.00, with ₺5.60 exceeding the charge per kilometer.
Taxi fare for a destination more than 51 kilometers charges an exceeding rate of €0.23 or ₺2.40 per kilometer.
Taxi fares in the Mugla region reduce with distance which means that the further you travel, the more cost-efficient your taxi price will be. However, passengers should pre-book their taxis to experience hassle-free travel and avoid hidden charges.
Taxis are very easy to find, especially around the streets of Bodrum city center.
Taxis are registered in various groups from different stations. They are usually called "Taksi Duragi" in Turkish and are primarily available 24/7. Also, if you prefer a taxi to come directly to your location, you can always contact one of the registered taxi stations in Bodrum, and they will send you one.
Taxis at Milas-Bodrum Airport
Taxis are one of the transport vehicles serving Milas-Bodrum Airport. Look for them outside the terminal building.
They are only allowed to pick up and drop off passengers at designated taxi bays in each terminal's ground transportation section.
Bodrum city center is about 34km from the airport, which is a 35-minute drive via the D330 route.
The taxi fare to and from Bodrum Airport ranges from ₺130.00 to ₺140.00.
The taxi rates may vary depending upon the destination and traffic conditions in the area.
Taxi fares to & from Milas Bodrum Airport (BJV)
| Book | Origin / Destination | Duration (Mins) | Distance | Up to 3 passengers | Up to 4 passengers | Up to 6 passengers | Up to 7 passengers | Up to 10 passengers | Up to 13 passengers | Up to 16 passengers | Up to 19 passengers |
| --- | --- | --- | --- | --- | --- | --- | --- | --- | --- | --- | --- |
| Book | Bodrum | 40 | 33 KM | €56 | €54 | €61 | €56 | €61 | €61 | €68 | €122 |
| Book | Torba | 35 | 33 KM | €50 | €48 | €54 | €57 | €61 | €64 | €68 | €122 |
| Book | Gumbet | 35 | 38 KM | €56 | €54 | €61 | €61 | €68 | €68 | €68 | €122 |
| Book | Turgutreis | 55 | 53 KM | €67 | €63 | €69 | €65 | €68 | €69 | €81 | €135 |
| Book | Guvercinlik | 20 | 17 KM | €50 | €41 | €48 | €56 | €61 | €61 | €68 | €122 |
| Book | Yalikavak | 55 | 52 KM | €60 | €61 | €61 | €57 | €60 | €60 | €81 | €135 |
| Book | Akyarlar | 70 | 59 KM | €67 | €63 | €69 | €63 | €64 | €65 | €88 | €135 |
| Book | Kusadasi | 125 | 125 KM | €870 | €149 | €237 | €176 | €183 | €204 | €210 | €297 |
| Book | Bitez | 45 | 42 KM | €56 | €54 | €60 | €57 | €63 | €68 | €68 | €122 |
| Book | Marmaris | 140 | 133 KM | €107 | €158 | €185 | €162 | €187 | €194 | €202 | €405 |
| Book | Gundogan | 60 | 48 KM | €60 | €56 | €61 | €56 | €59 | €65 | €81 | €135 |
| Book | Didim | 90 | 90 KM | €164 | €135 | €149 | €138 | €148 | €176 | €194 | - |
| Book | Yaliciftlik | 60 | 50 KM | €60 | €61 | €61 | €59 | €59 | €59 | €81 | €135 |
| Book | Golturkbuku | 60 | 48 KM | €474 | €50 | €68 | €59 | €59 | €60 | €81 | €135 |
| Book | Gumusluk | 65 | 57 KM | €67 | €63 | €69 | €64 | €69 | €68 | €81 | €135 |
| Book | Mugla | 80 | 78 KM | €773 | €194 | €221 | €196 | €196 | €196 | €196 | - |
| Book | Ozdere | 180 | 159 KM | - | €203 | €203 | €203 | - | €257 | €270 | €473 |
| Book | Bodrum Port | 45 | 42 KM | €416 | €54 | €68 | €57 | €59 | €60 | €69 | - |
| Book | Akbuk | 70 | 45 KM | €1256 | €138 | €176 | €156 | €175 | €169 | €214 | - |
| Book | Yali Mahallesi | 50 | 45 KM | €484 | €54 | €59 | €56 | €59 | €63 | €81 | €135 |
| Book | Karatoprak | 60 | 55 KM | - | €68 | €75 | €75 | €81 | €88 | - | - |
| Book | Milas | 20 | 18 KM | €474 | €41 | €57 | €45 | €59 | €60 | €64 | €122 |
| Book | Hisaronu Marmaris | 135 | 150 KM | €162 | €173 | €237 | €189 | €207 | €189 | €237 | €484 |
| Book | Fethiye | 210 | 205 KM | €161 | €194 | €277 | €192 | €256 | €264 | €306 | €509 |
| Book | Turkbuku | 60 | 55 KM | €60 | €61 | €64 | €60 | €68 | €76 | €83 | €135 |
| Book | Bayraklidede | 110 | 128 KM | - | €149 | €176 | €162 | - | €230 | €243 | €392 |
| Book | Oludeniz | 250 | 213 KM | €162 | €194 | €189 | €183 | €262 | €269 | €277 | - |
| Book | Gulluk | 20 | 9 KM | €45 | €48 | €48 | €61 | €61 | €61 | €76 | €135 |
| Book | Kadikalesi | 60 | 55 KM | €474 | €60 | €88 | €64 | €68 | €79 | €79 | - |
| Book | Icmeler | 155 | 140 KM | €122 | €158 | €230 | €121 | €211 | €229 | €273 | - |
| Book | Meselik | 20 | 20 KM | - | €41 | €48 | €44 | - | €61 | €68 | €122 |
| Book | Ortakent | 50 | 46 KM | €474 | €53 | €80 | €57 | €68 | €72 | €83 | €135 |
| Book | Kadikale | 60 | 55 KM | €474 | €60 | €88 | €64 | €68 | €79 | €79 | - |
| Book | Turunc | 150 | 160 KM | €158 | €175 | €156 | €149 | €211 | €211 | €252 | - |
| Book | Gocek Fethiye Port | 140 | 172 KM | €122 | €158 | €233 | €156 | €211 | €221 | €273 | - |
| Book | Gocek Fethiye | 175 | 175 KM | €122 | €158 | €162 | €156 | €221 | €229 | €264 | €369 |
| Book | Izmir | 180 | 216 KM | €1353 | €210 | €223 | €223 | €262 | €257 | €257 | €405 |
| Book | Kuyucak Mevkii | 20 | 18 KM | €484 | €53 | €60 | €57 | €64 | €79 | €83 | - |
| Book | Akyaka | 90 | 107 KM | €95 | €107 | €102 | €84 | €156 | €156 | €154 | - |
| Book | Marmaris Yacht Marina Port | 150 | 140 KM | €119 | €146 | €129 | €175 | €194 | €185 | €206 | - |
| Book | Selcuk | 150 | 145 KM | €967 | €162 | €189 | €176 | €233 | €216 | €223 | €324 |
| Book | Sarigerme | 150 | 200 KM | €189 | €185 | €264 | €238 | €256 | €273 | €291 | - |
| Book | Fethiye Port | 195 | 207 KM | €192 | €185 | €211 | €221 | €246 | €256 | €264 | - |
| Book | Cesme | 210 | 281 KM | €1556 | €324 | €338 | €338 | €339 | €339 | €419 | €662 |
| Book | Cokertme | 75 | 45 KM | €581 | €69 | €69 | €69 | €69 | €69 | €69 | - |
| Book | Gundogan RU | 60 | 50 KM | €484 | €56 | €79 | €69 | €98 | €108 | €117 | €162 |
| Book | Oren | 85 | 52 KM | €104 | €98 | €108 | €104 | €123 | €123 | €127 | - |
| Book | Kusadasi Port | 125 | 125 KM | €870 | €221 | €254 | €221 | €221 | €221 | €221 | - |
| Book | Dalaman | 165 | 164 KM | €158 | €194 | €222 | €211 | €221 | €221 | €229 | - |
| Book | Dalaman Airport | 145 | 173 KM | €168 | €176 | €222 | €210 | €222 | €222 | €238 | - |
| Book | Bozburun | 210 | 180 KM | €1545 | €310 | €310 | €262 | €310 | €310 | €310 | - |
| Book | Datca | 190 | 205 KM | €181 | €229 | €196 | €189 | €264 | €281 | €281 | - |
| Book | Marmaris Port | 110 | 130 KM | €140 | €154 | €175 | €185 | €158 | €185 | €211 | - |
| Book | Adakoy | 120 | 140 KM | €158 | €158 | €149 | €211 | €238 | €256 | €281 | - |
| Book | Dalyan | 165 | 160 KM | €158 | €176 | €221 | €203 | €221 | €211 | €256 | - |
| Book | Ekincik | 200 | 170 KM | €1209 | €310 | €349 | €194 | €349 | €214 | €233 | - |
| Book | Selimiye | 100 | 170 KM | €157 | €194 | €229 | €253 | €246 | €291 | €316 | - |
| Book | Calis Beach | 200 | 200 KM | €203 | €264 | €316 | €237 | €326 | €326 | €351 | - |
| Book | Pamukkale | 200 | 220 KM | €1545 | €320 | €320 | €320 | €320 | €320 | €320 | - |
| Book | Antalya | 390 | 398 KM | €329 | €380 | €439 | €407 | €442 | €442 | - | - |
| Book | Antalya Airport | 350 | 403 KM | €357 | €323 | €422 | €414 | €422 | €431 | €562 | - |
| Book | Belek | 350 | 449 KM | €427 | €310 | €457 | €431 | €378 | €385 | €532 | - |
| Book | Tekirova | 350 | 450 KM | - | €428 | - | €469 | €608 | €509 | - | - |
Taxi Transfer Customer Reviews
Available Transfer Options